Enforce data loss prevention policies in Box
Skyhigh enforces DLP policies across data at rest and in motion to ensure compliance with regulations and internal policies. Skyhigh supports DLP rules based on keywords, data identifiers, user groups, and regular expressions. Enforcement actions include coach users, notify administrator, block, encrypt, quarantine, tombstone, and delete. Leverage pre-built industry templates, create custom policies in Skyhigh, or leverage policies in an existing on-premises DLP solution.
Unified DLP reporting and remediation
Skyhigh reports on DLP violations in Box and other cloud services in a unified interface with highlighted excerpts revealing the exact content that triggered the DLP policy. During review, if a file does not violate a policy, the reviewer can rollback the remediation action to restore the file and/or its sharing permissions. Quarantined files are stored in a secure account within Box, not in Skyhigh's platform, for added security.
Deep integration with on-premises DLP solutions
With Skyhigh you have the option of leveraging our best-in-class DLP engine or the policies in your existing on-premises solution such as Symantec DLP, Intel McAfee DLP, Forcepoint DLP, and more. Skyhigh optionally performs a first-pass content inspection, brokers inspection by the on-premises solution, acts as an enforcement point to apply policies to data in the cloud, and registers enforcement in the on-premises solution that maintains the policy.
Download the Datasheet
Download the Skyhigh for Box datasheet for a complete list of product capabilities.
Download Now
Detect internal and external threats
Skyhigh captures a complete record of all user activity in Box and leverages machine learning to analyze activity across multiple heuristics and accurately detect threats. As a comprehensive cloud security platform, Skyhigh can detect cross-cloud threats that involve usage in Box and across other cloud services. As threats are resolved, Skyhigh automatically incorporates this data into its behavioral models to improve detection accuracy.
Insider and privileged user threats
Skyhigh automatically constructs a behavior model with dynamic and continuously updated thresholds for each user and team to identify activity indicative of insider threat, whether the threat is accidental or malicious. Privileged User Analytics identifies risk from dormant administrator accounts, excessive permissions, and unnecessary escalation of privileges and user provisioning.
Compromised accounts
Skyhigh detects compromised account activity in Box based on brute force login attempts, logins from new and untrusted locations for a user, and consecutive login attempts from two locations in a time period that implies impossible travel, even if the two logins occur across two cloud services. Darknet Intelligence reveals user accounts for sale online that are at risk of compromise.
Analyze sharing and enforce collaboration policies
Skyhigh audits collaboration activity and visually summarizes all sharing events within the organization, with partners, with personal emails, and via untraceable shared links. Secure Collaboration enforces collaboration policies based on sharing activity and document content and can take action by modifying permissions and revoking links.
"Our partnership with Skyhigh ensures that businesses can always meet the strictest data governance requirements."
"We use Skyhigh to layer security controls like data loss prevention and access control for Box so that the easy path to collaboration is also the secure path."
"Skyhigh lets us use Box to its full capability. We can see how our data is being used and if it is being shared with third parties."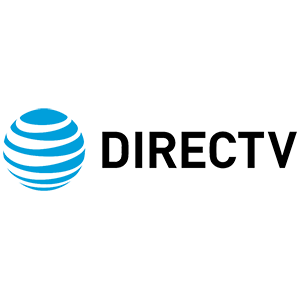 "Skyhigh allows us to extend DLP outside the perimeter and into the cloud, and the user experience is seamless."
Make Box your corporate standard
Skyhigh identifies all file sharing and collaboration solutions that employees use in place of the corporate standard, Box, and provides a risk rating for each service. Using Skyhigh, you can enforce risk-based governance controls and coach users to Box to improve collaboration while also reducing cost and risk.
Compliance
Cloud Data loss Prevention
Enforces DLP policies based on data identifiers, keywords, user groups, and regular expressions with multiple remediation options.
Secure Collaboration
Enforces external sharing policies based on domain whitelist/blacklist and content and educates users on acceptable collaboration policies.
Multimode DLP
Enforces data loss prevention policies for data stored at rest in Box and data uploaded or shared in real time.
Next Generation DLP Engine
Provides a native cloud DLP engine designed for DLP, resulting in greater accuracy and fewer false positives/negatives than third-party engines built for search.
Multi-Tier Remediation
Provides multiple options including coach user, notify administrator, block, encrypt, quarantine, tombstone, and delete and enables tiered response based on severity.
Policy Violation Management
Offers a unified interface to review DLP violations, take manual action, and rollback an automatic remediation action to restore a file and its permissions.
Match Highlighting
Displays an excerpt with content that triggered a DLP violation to understand its context. Enterprises, not Skyhigh, store excerpts, meeting stringent privacy requirements.
Email Coaching
Delivers customizable email notifications to end users in response to policy violations to coach them on appropriate Box usage.
Pre-Built DLP Templates
Provides out-of-the-box DLP templates and a broad range of international data identifiers to help identify sensitive content such as PII, PHI, or IP.
Closed-Loop Policy Enforcement
Optionally leverages policies in on-premises DLP systems, enforces policies, and registers enforcement actions in the DLP system where the policy is managed.
Two-Pass Assessment
Optionally performs a first pass DLP assessment in the cloud before downloading potential violations to an on-premises DLP system for evaluation and reporting.
Threat Protection
Box SOC
Delivers a threat protection dashboard and incident-response workflow for potential insider threats, privileged user threats, and compromised accounts.
Threat Modelling
Correlates multiple anomalous events within Box or across Box and other cloud services to accurately separate true threats from simple anomalies.
Account Access Analytics
Analyzes login attempts to identify impossible cross-region access, brute- force attacks, and untrusted locations indicative of compromised accounts.
Privileged User Analytics
Identifies excessive user permissions, zombie administrator accounts, inappropriate access to data, and unwarranted escalation of privileges and user provisioning.
Configurable Sensitivity
Provides an adjustable sensitivity scale for each anomaly type with real-time preview showing the impact of a change on anomalies detected by the system.
Cloud Activity Monitoring
Provides a comprehensive audit trail of all user and administrator activities to support post-incident investigations and forensics.
Governance
Shadow IT Discovery
Identifies any shadow IT cloud services employees are using in place of the corporate standard, Box.
Coaching and Enforcement
Displays just-in-time coaching messages guiding users from unapproved services to Box and enforces granular policies such as read-only access.
On-Demand Scan
Identifies sensitive data stored at rest in Box with the ability to schedule periodic scans based on date range, user, sharing status, and file size.
Usage Analytics
Identifies all users and groups accessing Box and reveals which users are accessing sensitive data.
Collaboration Analytics
Visually summarizes sharing with third-party business partners, personal emails, and internal users and reports on policy exceptions.
Data Security
Contextual Access Control
Enables on-premises and mobile access control policies based on user groups, device, activity, and geography with coarse blocking and granular view, edit, and download permissions.
Contextual Authentication
Forces additional authentication steps in real-time via integration with identity management solutions based on pre-defined access control policies.
Unmanaged Device Control
Enforces distinct access policies for managed and unmanaged devices by integrating with EMM/MDM solutions and registering and fingerprinting unmanaged devices.
Multimode Encryption
Identifies and encrypts existing data found in Box and transparently encrypts new data uploaded to the cloud in real time.
Searchable Symmetric Encryption
Encrypts unstructured data and leverages advancements in encrypted search indexes to enable end-user search without compromising security.
Information Rights Management
Applies rights management protection to files uploaded to or downloaded from Box, ensuring sensitive data is protected anywhere.
Platform
Enterprise Connector
Collects logs from firewalls, proxies, and SIEMs, integrates with directory services via LDAP, and tokenizes sensitive data before uploading to the cloud.
Privacy Guard
Leverages an irreversible one-way process to tokenize user identifying information on premises and obfuscate enterprise identity.
Integration with Firewalls / Proxies
Provides script, API, and ICAP-based integration allowing you to enforce access and security policies consistently across your existing firewalls and proxies.
Integration with On-Premises DLP
Provides integration and closed-loop remediation with existing on-premises DLP solutions such as Symantec, Intel McAfee, and Forcepoint.
Integration with SIEMs
Combines Skyhigh anomaly and event data with events from other systems and leverages your existing incident remediation process.
Integration with Key Management Systems
Seamlessly integrates with your existing key management systems using KMIP to encrypt data with enterprise-controlled keys.
Flexible Deployment Options
Offers the ability to deploy Skyhigh in the cloud, on premises as a virtual appliance, or in a hybrid model.
Integration with IDM
Leverages identity management (IDM) solutions for pervasive and seamless traffic steering through Skyhigh's proxy and contextual authentication.
Integration with EMM/MDM
Integrates with enterprise mobility management solutions to enforce access control policies based on whitelisted devices and EMM certificates.
Total Coverage Architecture
Leverages a complete coverage model including log collection, forward proxy chaining, packet capture, API, and reverse proxy deployment modes to support all cloud access scenarios.

Breadth of Functionality
Only CASB to provide DLP, threat protection, access control, and structured data encryption.

Breadth of Coverage
Only CASB to cover all users across all devices and support all cloud services, including custom apps on IaaS.

Platform Scalability
Only CASB that scales to support 2 billion cloud transactions per day at the world's largest global enterprises.

Platform Security
Only CASB that is FedRAMP compliant, ISO 27001/27018 certified, and stores no customer data in our cloud.