Enforce data loss prevention to comply with external regulations and internal policies
Ensure compliance with regulations such as PCI DSS, HIPAA-HITECH, GLBA, SOX, CIPA, FISMA, and FERPA by applying comprehensive data loss prevention capabilities to new or existing content within Google Drive.
Enforce comprehensive DLP policies
Skyhigh protects data by enforcing granular DLP policies based on keywords, regular expressions, file characteristics, and user activity. Leverage pre-built, vertical-specific templates or extend existing policies defined within on-premise DLP systems.
Deploy flexible, closed-loop workflows
Enforce a broad range of actions including alerting, blocking, tombstoning, and quarantining. Closed-loop remediation with on-premise DLP systems from Symantec, EMC RSA, Intel McAfee, and Websense enables you to utilize existing workflows.
Download the Datasheet
Download the Skyhigh for Google Drive datasheet for a complete list of product capabilities.
Download Now
Standardize on Google Drive
Reduce the cost and risk of cloud storage while improving collaboration and productivity by standardizing on Google Drive. With Skyhigh's discovery of all shadow IT cloud storage in use and their associated risk ratings, you can educate users on the perils of redundant, high risk services in real-time and guide them to use Google Drive.
Your Google Drive security operations center
Manage Google Drive security from a unified dashboard and protect data from compromised accounts and insider threats. Feed all incidents into your existing SIEMs for consistent reporting and remediation.
Powered by machine learning
Monitor usage and leverage big data analytics to identify compromised account or insider threat security risks stemming from inappropriate privileged access, cross-region access, excessive access, and data exfiltration.
Visibility into the entire G-Drive environment
Track all user and admin activities including uploads, downloads, views, edits, and deletes for compliance and investigations. Understand how content flows externally with analysis of shared links and external collaborations.
"Skyhigh allows us to have more control over data security by adding an additional layer of protection beyond the typical cloud service provider can offer."
"In an environment with millions of unique events each day, Skyhigh does a nice job of cutting through the noise and directing us to the areas of greatest security concern."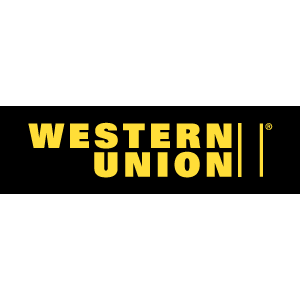 "We're seeing both costs and risk go down as a result of our work with Skyhigh."
"When IT can bring the audit committee and executive members together and they are comfortable using the cloud, it is huge. Skyhigh is mitigating and lowering risk. It's a fact."
"With Skyhigh we were able to implement cloud security policies without impacting business user productivity."
Seamless integration with the Google Drive ecosystem
Preserve all application functionality and ensure consistent enforcement of policies across all devices and browser, mobile, and sync clients and SSO services such as Okta, OneLogin, and Ping Identify.
More than Google Drive
Skyhigh Cloud Access Security Broker helps more than 600 enterprises enforce their security, compliance, and governance policies for over 20,000+ cloud services, including Salesforce, ServiceNow, Box, Office 365, Google Drive, Dropbox and many more.

Breadth of Functionality
Only CASB to provide DLP, threat protection, access control, and structured data encryption.

Breadth of Coverage
Only CASB to cover all users across all devices and support all cloud services, including custom apps on IaaS.

Platform Scalability
Only CASB that scales to support 2 billion cloud transactions per day at the world's largest global enterprises.

Platform Security
Only CASB that is FedRAMP compliant, ISO 27001/27018 certified, and stores no customer data in our cloud.