Enforce data loss prevention policies across all custom applications
McAfee enforces DLP policies across data uploaded in real time to ensure compliance with regulations and internal policies. McAfee supports DLP rules based on keywords, data identifiers, user groups, and regular expressions. Enforcement actions include notify administrator, block, and encrypt. Leverage pre-built industry templates, create custom policies in McAfee, or leverage policies in an existing on-premises DLP solution.
Unified DLP reporting and remediation
McAfee reports on DLP violations across all custom applications and other cloud services in a unified interface and provides multi-tier remediation options including notify administrator, encrypt, and block.
Deep integration with on-premises DLP solutions
With McAfee you have the option of leveraging our best-in-class DLP engine or the policies in your existing on-premises solution such as Symantec DLP, Intel McAfee DLP, Forcepoint DLP, and more.
Download the Datasheet
Download the McAfee MVISION Cloud for Custom Applications datasheet for a complete list of product capabilities
Download Now
Secure BYOD access to custom applications
McAfee enforces access control policies based on user groups, device, activity, and geography with coarse blocking and granular activity-level permissions. McAfee integrates with EMM/MDM solutions to enforce distinct access policies based on device management status, such as allowing unmanaged devices to preview in the browser but not download files.
Capture an audit trail of user activity
McAfee captures an audit trail of all user activity in custom applications and supports post-incident forensic investigations as part of McAfee's complete incident response workflow.
Detect internal and external threats
McAfee leverages machine learning to analyze activity across multiple heuristics and accurately detect threats. As a comprehensive cloud security platform, McAfee can detect cross-cloud threats that involve usage across all custom applications and other cloud services. As threats are resolved, McAfee automatically incorporates this data into its behavioral models to improve detection accuracy.
Insider and privileged user threats
McAfee automatically constructs a behavior model with dynamic and continuously updated thresholds for each user and team to identify activity indicative of insider threat. Privileged User Analytics identifies risk from dormant administrator accounts, excessive permissions, and unnecessary escalation of privileges and user provisioning.
Compromised accounts
McAfee detects compromised account activity in custom applications based on brute force login attempts, logins from new and untrusted locations, and consecutive login attempts from two locations in a time period that implies impossible travel – even if the two logins occur across multiple cloud services – to support immediate remediation and limit exposure.
"McAfee continues to expand its security controls beyond SaaS to help companies cover their custom-built applications running in IaaS including the IaaS platforms themselves."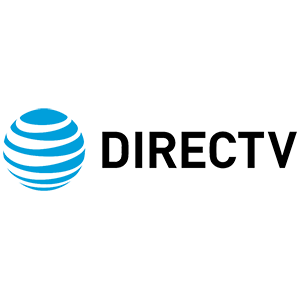 "McAfee allows us to extend DLP outside the perimeter and into the cloud and the user experience is seamless."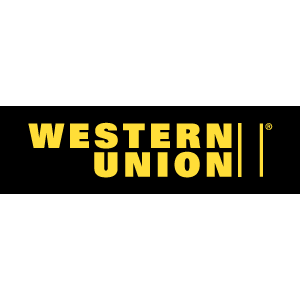 "McAfee helps us understand how employees use the cloud to identify insider threats, compromised credentials, and excessive privileged user access."
"In an environment with millions of unique events each day, McAfee does a nice job of cutting through the noise and directing us to the areas of greatest security concern. "
Encrypt files with enterprise-owned keys
Protect unstructured data stored in custom applications with standards-based AES encryption. MVISION Cloud integrates with any KMIP-compliant key management server, enabling enterprises to maintain control of encryption keys and comply with industry regulations and internal security policies.
Custom application security without coding
McAfee extends visibility and security controls to custom applications without making changes to the application code. AI-Driven Activity Mapper automatically maps the signature of any application against a uniform set of canonical activities, enabling standardized controls across applications.
Compliance
Cloud Data Loss Prevention
Enforces DLP policies based on data identifiers, keywords, and structured/unstructured fingerprints across data uploaded in real time.
Pre-Built DLP Templates
Provides out-of-the-box DLP templates and a broad range of international data identifiers to help identify sensitive content such as PII, PHI, or IP.
Structured Data Fingerprinting
Fingerprints billions of unique values stored in enterprise databases and systems of record and supports exact match detection of each value.
Unstructured Data Fingerprinting
Fingerprints sensitive files and detects exact match and partial or derivative matches with a policy-defined threshold for percentage similarity to the original.
Multi-Tier Remediation
Provides multiple options including notify administrator, block, apply rights management, and enables tiered response based on severity.
Policy Violations Management
Offers a unified interface to review DLP violations in context and perform remediation to resolve an incident or mark it as a false positive.
Governance
Custom Apps Discovery
Discovers all internally developed applications deployed on public cloud platforms so enterprises can assess their security and compliance risks.
AI-Driven Activity Mapper
Leverages artificial intelligence to map each user action to a uniform set of activities, enabling standardized controls across applications without coding.
Threat Protection
Cloud SOC
Delivers a threat dashboard and incident-response workflow to review and remediate insider threats, privileged user threats, and compromised accounts.
Cloud Activity Monitoring
Provides a comprehensive audit trail of all user and administrator activities to support post-incident investigations and forensics.
User Behavior Analytics
Automatically builds a self-learning model based on multiple heuristics and identifies patterns of activity indicative of a malicious or negligent insider threat.
Privileged User Analytics
Identifies excessive user permissions, inactive accounts, inappropriate access, and unwarranted escalation of privileges and user provisioning.
Account Compromise Analytics
Analyzes login attempts to identify impossible cross-region access, brute-force attacks, and untrusted locations indicative of compromised accounts.
Threat Modeling
Correlates multiple anomalous events within an application or across applications to accurately separate true threats from simple anomalies.
Guided Learning
Provides human input to machine learning models with real-time preview showing the impact of a sensitivity change on anomalies detected by the system.
Data Security
Contextual Access Control
Enforces policies based on user, managed/unmanaged device, and geography with coarse and activity-level enforcement.
Contextual Authentication
Forces additional authentication steps in real-time via integration with identity management solutions based on pre-defined access control policies.
Encryption and Tokenization
Delivers peer-reviewed, function-preserving encryption schemes using enterprise-controlled keys, and tokenization for structured and unstructured data.
Platform
Codeless App Integration
Supports visibility and security controls across any web application you deploy in the cloud without making changes to the application code.
Comprehensive IaaS Platform Support
Provides support for all leading IaaS platforms include Amazon Web Services, Microsoft Azure, and Google Cloud Platform.
Flexible Deployment Options
Delivers MVISION Cloud Gateway via SaaS, IaaS virtual machine, and containerized service form factors to meet all management, performance, and privacy requirements.
Unified Management Console
Offers a unified management interface to deploy policy updates and manage versions across staging and production environments.
Integration with SIEMs
Collects log files from SIEMs and provides the ability to report on incidents and events from MVISION Cloud in SIEM solutions via syslog and API integration.
Integration with IDM
Leverages identity management (IDM) solutions for pervasive and seamless traffic steering through MVISION Gateway and contextual authentication.
Integration with EMM/MDM
Integrates with enterprise mobility management solutions to enforce access control policies based on whitelisted devices and EMM/MDM certificates.