The security operations center for the cloud
Skyhigh provides a centralized dashboard to analyze high-risk activity across all cloud services, drill into incidents, and perform forensic investigations with a complete audit trail of all user activity.
Cross-app threat intelligence
Identify activity that in isolation appears routine, but when correlated with activity across over 20,000 cloud services indicates an internal or external threat.
Incident remediation
Investigate and resolve incidents within the Skyhigh interface or leverage existing threat remediation workflows through integration with leading SIEM solutions.
Download the Solution Brief
Download the Skyhigh Threat Protection solution brief for more information.
Download Now
Detect and remediate high-risk user behavior indicative of insider threat
Skyhigh analyzes cloud activity across multiple heuristics, developing an accurate and continuously updated model of user behavior that detects negligent and malicious user activity and takes real-time action to prevent data loss.
Stop privileged user threats
Skyhigh identifies administrators accessing sensitive data outside of policy or role, intentionally degrading security settings, and creating dummy accounts for unauthorized third party access. The solution also flags excessive user privileges and dormant accounts that can be de-provisioned.
Self-improving security
Skyhigh's machine learning algorithms model typical behavior for a specific user, group, and time period. As threats are resolved, Skyhigh automatically incorporates this information into its models of behavior to improve detection accuracy and reduce resource-draining false positives.
"Skyhigh integrated seamlessly with our existing providers like Zscaler, and feeds into our SIEM, so we get the information that is important for us and we can continue to be fast, lean, and agile."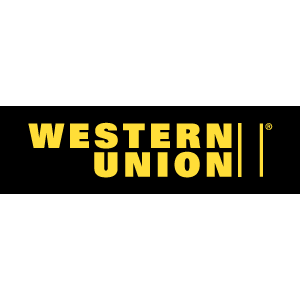 "Skyhigh helps us understand how employees use the cloud and identify insider threats, compromised credentials, and excessive privileged user access."
"What we needed was granular visibility into what our users were doing and the ability to provide policy controls for different business units."
"In an environment with millions of unique events each day, Skyhigh does a nice job of cutting through the noise and directing us to the areas of greatest security concern."
Identify compromised accounts
Skyhigh detects compromised accounts based on unfamiliar and untrusted login locations, consecutive logins from locations that imply impossible travel, and brute-force login attempts, even across multiple cloud services.
Prevent unauthorized access
Automatically force additional authentication steps in real-time when unusual account activity is detected, preventing unauthorized third parties from gaining access.
Focus on accounts at risk
Identify stolen login credentials for sale on the Darknet, revealing users at risk of account compromise and enabling targeted password update reminders and heightened security.
Identify exfiltration from on-premises systems
Identify cyber attacks and malware that leverage unmanaged shadow IT cloud services as a vector for data exfiltration for information stolen from on-premises applications and databases.