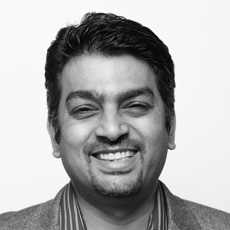 Kaushik Narayan
CTO
< Back to About Us
Kaushik Narayan is the CTO at Skyhigh Networks, where he is responsible for Skyhigh's technology vision and software architecture. He brings over 18 years of experience driving technology and architecture strategy for enterprise-class products.
Kaushik has been working in the network security and management space for sixteen years and large part of that at Cisco systems where his last stint was as the Principal Engineer responsible for the Identity Services Engine product, which won Cisco Pioneer Technology award. Kaushik helped drive key technology initiatives within Cisco in the areas of Policy Management, Cloud Centric Networking and Network Automation. He has filed several patents and has also been an active member at the IETF, where he is responsible for multiple RFCs.
Kaushik holds a Bachelor of Science in Electrical Engineering from Pune University and an MS in management Systems from BITS Pilani.